---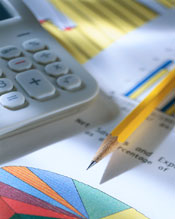 LarkinGibbs, LLP traces its roots back to 1984 when our founder, Wade Larkin, hung out his shingle in Clarence, New York and began building the firm from the ground up, one client at a time. His dedication and efforts were paramount in creating the firm that exists today.
We are able to offer a full range of accounting services including financial statement assurance and attest services (compilation, review and audit)and tax compliance, planning and representation services for privately held entities and individuals. We have extensive experience guiding global transportation companies through the complexities of multistate tax compliance in the United States.
Our practice is devoted to providing quality and cost-effective cross-border financial services to Canadian businesses and individuals having operations in the United States. We have also successfully completed engagements in Germany, Switzerland and the United States.
To provide our clients with the most current advice, we maintain access to an extensive accounting and tax research library assisting our clients in achievement of specific objectives including:
Corporate Development Activities
• Business Valuations
• Business and Tax Planning
• Acquisitions; Mergers; Sale of Business Units
• Due Diligence Examinations

Financial Management
• Financial Forecasts
• Profit Change Analysis
• Capital Expenditure Analysis
• Financing and Cash Management
• Budgeting

---